"Dominate Soundclick, Explode Your Mailing List & Skyrocket Beat Sales Furiously Without a Record Label!"
I don't care how advanced you are, I'm confident that I'm going to blow your mind even if you already sell beats online and make $5,000/month! The information on this page is that serious.

The eBooks were made to help you start a business online and get your foot in the door with a nice chunk of change every month, however this course was built in a much different way. Instead of starting selling beats online, we are assuming that you already have a website set up and you're ready to get to the top secret information that nobody wants to tell you.

Instead of falling into the pattern of our competitors by hyping up a beat selling product and then completely under-deliver in terms of value, we've decided to set our sights on making The Beat Down to be the best course on how to sell beats online that's ever been released. Period.

Sounds Like a Bold Statement, Right?

Testimonial:
"Your beat selling course is second to none. I wish I had your course 5 years ago when i built my first beat selling website.. I cant wait to implement your strategies to optimize beat sales… Your course was very detailed and straight to the point with insightful videos…. there is nothing like it!!!!!!!"

-These Results Are Not Typical, Results Will Vary-
-Mike Mo
NOTE: Mike does sell beats for $5,000+ per, and even HE finds this course to be amazing!
Watch the 1st Spoiler if you Haven't Already
You Don't Have to Become a Slave to Your Beat Site to Sell Beats Online!
I know many producers who work longer hours than most full-time adults, and yet they simply aren't reeling in any cash from their beat selling sites… I feel sympathetic to your needs because I remember slaving over my beat site day after day trying to pull in a few extra bucks. Selling beats isn't easy if you don't know where to start.

For me, bringing in $100 a month was a task which took hours and hours of hard work! Now I see that building beat selling sites is easy, and you can have multiple up and running at the same time, as a huge operation! Imagine your beat selling team ALL in the charts at the same time, cross promoting and creating an empire on websites like Soundclick?

I've Finally Found the Perfect Formula to Sell Beats!
Nearly every aspect of marketing your beats is covered this time around… In more detail than you can possibly imagine. You're going to be watching HB run through all of his insanely close guarded secrets that until now have been kept completely under wraps.

If you go through this entire course, you're going to know the quickest surefire ways to get massive amounts of traffic on Soundclick, turn $25 sales into $50 sales & $200 sales into $400+ sales nearly every time, build a mailing list filled with thousands of people within just a few days, you'll be let in on a completely untapped market and much, much more!

You will benefit from this course if any/all of the following are true…

You are already trying to sell beats online & want more success

You're ready to make a full time income selling beats

Your beats are above average and you know it

Record labels simply aren't giving you the response you'd like

You want to start running a beat BUSINESS online
Testimonial:
"By far the best content and information i seen on the web. I seen plenty of people trying to give information on making a career off producing music, but he actually gives you powerful information. Our company make thousands already per month but his information alone has boosted sales tremendously!"

-These Results Are Not Typical, Results Will Vary-
-MikeCBeats
NOTE: MikeCBeats makes $3,000+ per MONTH, and even HE finds this course to be amazing!
What if You Could Get Plays Like This:
Some of my Soundclick's plays @ Beats4Legends… Not fabricated… If you're on Soundclick you have probably seen me around or heard of me.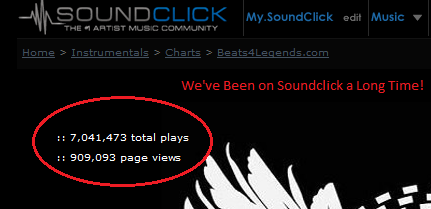 And Turn Them Into Days Like This:
Big $660 Days Like This Are All Too Common…
It's about not only know how to get the plays, but also knowing how to leverage the sales.

Plays don't translate into sales unless you know how to interact with your visitors in the most optimized way, which we teach you all about!
Many beat sellers are wasting their time on a search for the perfect promotional methods which will magically start selling beats for them. Everybody wants in on the secret traffic generation techniques which will catapult their beat business into a real, full time income for them… And we want you to succeed.

So of course we've given you all the methods you need for traffic generation in this course! But one thing that most people don't even realize is that it's not really about how many people come to visit your site…

It's much more about getting those people to BUY BEATS from you… You are trying to learn how to sell beats, aren't you? Isn't that really your goal? That's why we've included a TON of information which, when implemented, cause your profits to SOAR, all from the traffic you're already getting! The information you need is included right here, so keep reading and you'll see what I mean.

Even a Full Year Later, My Beat Site Still Brings in $3,000/Month & this is a Job I'll Never Get Fired From, I'm the Boss & CEO!
Take a Sneak Peak, Look At What You'll Discover!
In the end, you just want to sell beats online… So instead of over-hyping a product that doesn't pull it's weight, we figured we'd just let you take a look at every single module so you understand the true dominating power of the information in this course.
First things first…

Module 1: Mailing List Domination
Total Videos: 6
Estimated Value: $200+

What You'll Learn:
1. How to Get 100's of Emails Per Day Without Buying a List
2. How to Optimize Your Page for Highest Conversions
3. How to Use the Newly Made List for Promotion
Since the people reading this page are probably searching for more advanced material, that leads us to believe that you understand how important having a mailing list can be to your beat selling enterprise… But just in case you don't understand this portion of selling beats online, here's some things to consider:
Did you know that the customers on your mailing list are several times more likely to become return buyers compared to those who aren't on your list?
If you didn't know that, you probably didn't know that having a huge mailing list means you can promote yourself for free… Forever… Meaning your Soundclick site would be flying up in the charts quickly and easily every time you post a beat! The same goes for many other websites which can be used to sell beats as well.
The possibilities are endless when it comes to selling beats using your newly found list, and within this course I'm going to teach you how to sustainably build a HUGE list in a matter of minutes!
Subjects Covered:
A. Mailing List HTML (easy to follow and quick)
B. The "Unknown" Hidden & Secret Promotional Outlet
C. The Set-Up Guide for This Secret Promotion
D. More on Set-Up…
E. The Final Steps
F. Optimizing Your Page for 5x The Results!
All that and much, much more…
Module 2: Soundclick Takeover
Total Videos: 2
Estimated Value: $100

What You'll Learn:
1. How to Get 10's of Thousands of Plays on Soundclick
2. How to Further Increase Your Promotion With No Extra Work
3. Revealed Secrets that ONLY Veterans on Soundclick Know!
You know what Soundclick is, right? If you don't know by now then you've been missing out on the biggest beat selling website ever created!
Soundclick gets more traffic than any other beat selling website, and it's also a HUGE website for rappers… Do you know what that means?? It means the website basically provides you with customers!
The biggest problem is, most of the top dogs on Soundclick never share their secrets with other producers… Why? Because they don't want you to take over their market, that's why! But no more… This one module will reveal all the most highly effective promotions of Soundclick and let you know exactly how to see the most sales from your SC website… Combined with the other modules in this course, your Soundclick could be booming with business selling beats online in no time!
Soundclick is the fastest way for any producer to start making some insanely serious money selling beats, fast!!
Ball Out on Soundclick!
Subjects Covered:
A. Soundclick's Biggest Promo Secret
B. Free Traffic to Increase Sales & Plays
C. Secrets ONLY *Real* Beat Sellers Know
All that and much, much more…
Module 3: Creating Buzz
Total Videos: 3
Estimated Value: $150

What You'll Learn:
1. Quite Possibly the #1 Reason for Failure on Soundclick
2. Create Buzz so You Have a Serious Fan base, Not Just Buyers
3. We Teach You Every Step of the Branding Process!
Creating buzz is probably the #1 reason why most producers simply FAIL! Have you ever gotten 10,000 plays a day and made zero sales?!? It happens way more than you think, and it's because the artist isn't creating buzz correctly!
You need to be memorable, and when someone leaves your page they should have your image logged into their memory… If a rapper forgets about your site the second he leaves, then he isn't a fan, right? And it's not exactly easy learning how to sell beats online when your site doesn't convert. He's just a internet browser, and that's not what you want!
I understand that creating buzz and branding isn't exactly the first thing they teach you in production school… But I think it's more important than any other part of your business! Yes, even more important than getting traffic!!
Branding & Creating Buzz is Free, but if You Don't Do It Correctly, You'll Fail No Matter How Much Traffic You Get!
Brand Yourself!
Subjects Covered:
A. The Biggest Cause for Failure
B. How to Get Around it & How to Take Advantage
C. The Easiest Way to Create Buzz, Get Loads of Sales & Fans… Most Producers will NEVER do this!
All that and much, much more…
Module 4: Leverage a Sale
Total Videos: 2
Estimated Value: $150+

What You'll Learn:
1. Turn a $25 into a $50 sale nearly every time
2. Even turn a $200 sale into a $400 sale, nearly every time!
3. "Trick" your customers into joining your mailing list after buying… Without even asking them!
What if I told you that there are some tactics that will greatly increase your profits no matter how much money you make selling beats?
That's right, I don't care if you make $25 per month or $5,000 per month… If you're not utilizing these little tricks, you are missing out on one of the biggest money makers in the sell beats business… Period.
Leveraging a sale will take you from a small time beat seller to a professional salesman… Instantly. Again, if you use the tricks in these videos then your profits WILL rise substantially… Sometimes even DOUBLE!
I don't think I have to say much more to hype you up at this point, just wait and see!
Make More $$$ Per Sale!
Subjects Covered:
A. Turning a $25 sale into a $50 sale (method 1)
B. Turning a $25 sale into a $50-$75 sale (method 2)
C. Examples are shown, full detail is explained
D. Turn a $200 sale into a $400 sale
E. All of these money makers work nearly every time
F. This type of promo is FREE!
All that and much, much more…
Module 5: Sellable Beats
Total Videos: 1
Estimated Value: $50+

What You'll Learn:
1. All the most unknown factors of a sellable beat, revealed.
2. Stop second guessing, KNOW when you've made a sellable beat!
3. You don't need to be the next Dr. Dre… Just implement these techniques into your production!
When producers ask me "how do I sell beats online?"… Before I tell them anything, I almost always say "Let me see your beats"… I believe that everybody should wait until they're beats are sellable and ready for release, so I went ahead and gave you a BIG lesson which helps great artists become greater.
Remember that if your beats aren't sellable, then you won't sell beats! No, you don't have to be the best… I know I'm certainly not! Just be good enough to sell… I'll give you some of the best pointers I was ever taught, and they've helped me tremendously!
Increase the Value of Your Beats!
Subjects Covered:
A. Some of the most important factors to making a sellable beat
B. I take you inside the production program and show you the steps I take
All that and much, much more…
Module 6: Major Placements
Total Videos: 1
Estimated Value: $100

What You'll Learn:
1. The most effective tactics to getting a major placement, period.
2. I'll even tell you where to go!
This module gets to the point and explains quickly and effectively how to go about pursuing major placements, both online and offline.
I've been blessed to be in the middle of a huge record label which is doing extraordinarily big things! By mingling with my label's top guys, I've learned the most effective routes to distributing your beats for placements.
We've got a course in itself coming out on record labels, so obviously we couldn't cover all of it… but I believe the most important points were covered very fast and clearly!
Go Get 'Em!
Subjects Covered:
A. The best way to get placements
B. Some unknown tactics which will boost your chances
All that and much, much more…
Module 7: Untapped Market
Total Videos: 1
Estimated Value: $100

What You'll Learn:
1. Discover an unlimited, yet totally untapped market.
2. Less than 00.5% of internet marketers (not just beat makers) will EVER use this promotion!
3. This promotional tool has more potential and is more cost efficient than nearly any advertising method!
This time around, I'm just going to give you the cheese. You're going to watch this short informative video and by the end, you'll know of a type of advertisement which is nearly completely unused in most marketing…
Why? The word hasn't gotten out yet! That's it… It's one of the most cost effective, easy to use promotions ever invented for selling rap beats. With this video, you're simply going to be let in on this "little secret".
Discover the Undiscovered!
Subjects Covered:
A. An advertising method unknown to 99.5% of all internet marketers
B. Pay pennies for clicks… Not dollars
All that and much, much more…
We're really going overboard…
This product has already crushed our competition, but why not… Let's make it even better by adding 3 interviews by producers who are all making money online, right now! Selling beats like it was easy… These guys give you their thoughts and best opinions about marketing beats.
I know, we've lost our mind…
I understand that interviews such as these are being sold by our competitors at high prices… We don't care! Our purpose was to create a product that would BLOW YOU AWAY… And I TRULY believe we've done just that!
Testimonial:
"I was absolutely blown away by this project, You have NO idea. It changed my WHOLE view on selling beats, marketing, advertising EVERYTHING.. these videos should be kept SECRET, it's crazy how you charge that little.. I'd be charging $300+ NO JOKE.. This was so helpful, I'll see you at the top. Much love, keep doing your thing, I'm a customer EVERYTIME"

-These Results Are Not Typical, Results Will Vary-
-BeatsbyAliBoi.com
NOTE: Ali Boi is already doing it big, getting major placements left & right and taking over the net… Even HE thinks this course is amazing!
BIG FAT EXTRA #1
We've just added an entire beginners recording course, so you can record your artists! This course was donated to us and it's worth $97! You'll learn all about recording mics, the science behind recording and extremely useful information that is well represented and explained.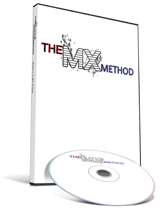 Provided by Harry hughes at
http://www.mxmethod.com
That's a $97 Course, Included for Free!
But that's not all…


Testimonial:
"I went through this entire course and I am extremely impressed.
Nice f*@#kin' work. Keep it up.

-These Results Are Not Typical, Results Will Vary-
I have been successful on soundclick for almost two years now, and with this product, I have learned some amazing aspects to this industry I had no idea about until now. Honestly, I will take what I have learned from these tips and apply them to my page as soon as possible. I am sure it will bump sales and plays on my page tremendously. It not only talks through success on soundclick though, it also goes through targeted advertising, sellable beats, mailing lists, sales leverage, etc.
This product, without a doubt, pays for itself. Anybody with any chance of major success on the internet needs to see this product. It will give you extreme leverage over the rest of the market. So do not pass this up."
-AIBeats
NOTE: AIBeats is well known on Soundclick and generates a full time income, even HE thought this course was great!
BIG FAT EXTRA #2
We're not even done yet… On top of all this other crazy stuff we've added into the course, we've even added 5 videos since the release of this project! We are endlessly trying to improve our product, so you can expect new videos to be added for a long time running.
That's right, there are 5 *secret* bonus videos spread throughout the course that we haven't even told you about yet!
6+ Videos… Estimated Value: $97
and that's not all…

Testimonial:
"This is AMAZING.
I was suspicius bout it but this is AMAZING. There's alot of "how to sell beats" tutorials but nothing is even close to this.
Others will tell u "have a mailing list" but NOONE will show u how to get people to sign up for it like HB. And thats just one example.
Unlike others HB doesn't just tell u what to do, he explains it step by step how to do it! + so manny "tips and tricks" that will blow ur mind!
Viral marketing tips are SICK! At half of this course i said to myself, "this will change my life"! It will change yours also, so get it ASAP
-These Results Are Not Typical, Results Will Vary-
-Slavebell
www.AtomicBeats.com"
NOTE: Slavebell produced a famous viral video with 15,000,000 views on YouTube "Zombie Lovesong", even HE finds this course to be amazing!

-These Results Are Not Typical, Results Will Vary-
In a Few Months, My Competitors Are Quite Likely to Steal This Information!!
Our competitors have been spying on our page and re-releasing the information in their own over priced products, because they know we come up with the truest information on how to sell beats online and they want a free lunch! Watch out for business people like that…
That means by following this website instead of others, you are going to be getting the freshest, best information FIRST… Before the other guys can get their hands on it!

The Beat Down Course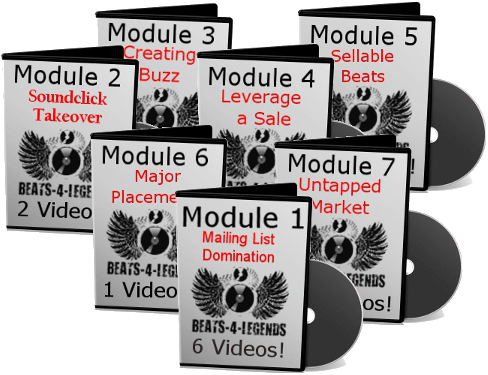 +
BONUS #1: PDF Interviews

EXTRA #2:Recording Course

EXTRA #3: *Secret* Bonus Videos
Total Estimated Value:
$1,151
Special Price:

$29.95!
-LIMITED TIME OFFER
-INSTANT DELIVERY
NOTE: After the release of the limited edition "Automation Mindset" eBook, the price of this course went down from $227! This is because "Automation Mindset" changed the level of value for our products.
P.S. It may seem like a high to pay, but the honest truth is… This product is 10x its value and could easily be sold for well over $1,100, so act now before the price rises and you're stuck having to pay more! Be sure to buy now!
P.P.S. I know it may sound like a bold statement, but I really do believe this is the best beat selling course online, and you won't be finding this information anywhere else.
P.P.P.S. It's well known that my competitors have been spying on us, taking our information and re-selling it as if they came up with the ideas!! Having said that, if you don't pick up the course from US you'll be lagging behind, waiting for our competitors to sell the same thing (and they're likely to see the high value & sell it for even more than we are)!!
DISCLAIMER: WE'VE DONE OUR BEST TO DESCRIBE THIS PRODUCT BUT NONE OF THE INFORMATION ON THIS SITE GUARANTEES SUCCESS. THOUGH NONE OF THESE NUMBERS, GRAPHS OR PHOTOS ARE FABRICATED, THERE IS NO TELLING WHAT YOU WILL DO WITH THE INFORMATION WE GIVE YOU AND RESULTS MAY VARY. WE DO NOT GUARANTEE ANY TYPE OF RESULTS, ALL WE'RE HERE TO DO IS OPEN YOUR MIND UP TO PARTS OF MARKETING WHICH MOST OF YOU HAD NO IDEA EXISTED. WE ARE NOT RESPONSIBLE FOR ANY RESULTS YOU MAY GET AND WE'RE NOT RESPONSIBLE FOR ANY MONEY YOU MAY HAVE SPENT AFTER WATCHING OUR VIDEOS. GOOD LUCK TO ALL OF YOU!