-These Results Are Not Typical, Results Will Vary-
Sean Beatzz
Beat Seller (Beat-Em-Down.com)
Specialty: GANGSTA BEATS
"Ever since I met HB my beat sale's have grown from nothing to something. I started from the bottom and worked my way up all with the assistance of HB. I remember not selling any beats to making beat sale's on a regular basis. His consultation's are most definitely worth the investment!"
Sean's website was designed & created by us (HB)
"Phil Chang Had 1 on 1 Consultation and Went From $0/mo to $4,000/mo in Only 90 Days!!"
(Screenshot Below)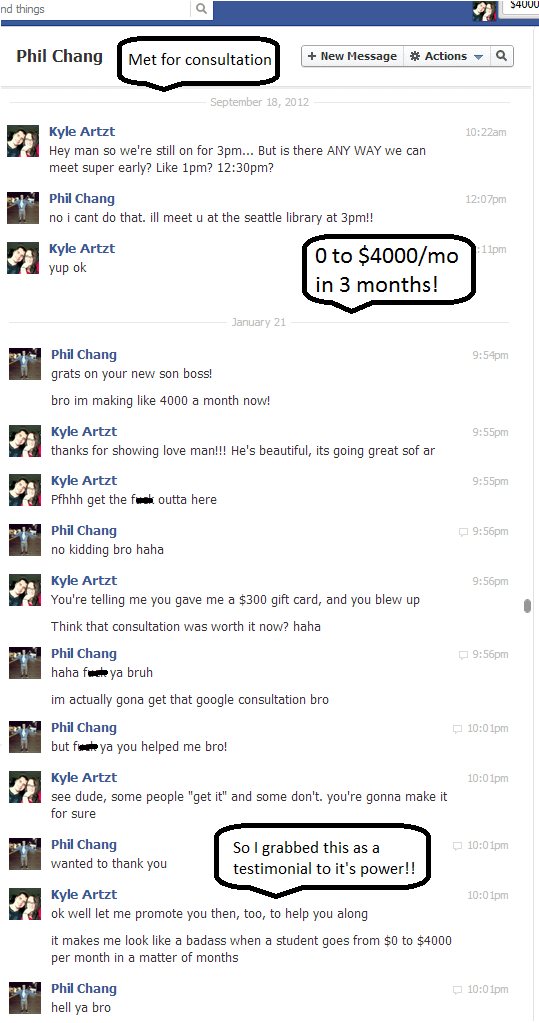 Read These Testimonials…
MikeCBeats LLC says:
www.BuyFireBeats.com
"Nice ebook… best layout and content i seen thus far."
Moscow Mark says:
"I've been studying how to sell beats online for the last couple months. Watched alot of videos, read alotta books.
HB explains everything very fast and simple! Gives examples of everything and really wants to help us Producers who are just starting. Read all 3 ebooks in a day, and already re making my soundclick, myspace and just my whole approach! Selling beats all over the world, making good music with dope people!
Well worth the money, don't wait. Get it NOW!! The secrets are in here! You just gotta have the right attitude and push yourself and don't be scuurredd!! Lets get this money!"
Kid Flash says:
www.Soundclick.com/KidFlash
"I'm doing great and that's all because of your tip!
Got some placements coming in 2010 so its going real great man.."
Shae Drake says:
"yo HB, just copped your book, great info man,, im about to start the promo song stategy,, see if it works
for me, love the myspace book too,, great stategies in that one too"
Crooked T Productions says:
www.Soundclick.com/CrookedTProductions
"These ebooks help point me in the direction of selling beats. I've leased 2 beats so far but the future look promising."
Jack Richards Says:
www.RichardsBeats.com
"Thanks for the help man, your program is very good. It changed my whole perspective on internet marketing."
Ali Boi Says:
www.BeatsbyAliBoi.com
"Your ebooks were WAY.. WAY worth it, they have helped me increase my mailing list, increase my sales, and my chart points.. I'm getting more sales, since this is my only source of income, I'm paying more bills, and am able to invest more into my music, and will DEFINITELY grab all of your products, those ebooks are a 5/5 hands down."
Bucks 4 Beats says:
www.Bucks4Beats.com
"Hey, thanks Halfbreed I purchased your E-Book set and have been astounded by the results! You really dropped some jewels that will benefit any producer at any level. I implemented just a few of the strategy's and saw my position on Soundclick increase overnight! Thanks Again!"
The list goes on, and on, and on, and on….

Armando Says:
"You helped me finally get exclusive sales! Sold my 3rd one yesterday:) so happy! I honestly couldn't have done what I'm doing with out the tips you gave me! I made 1,000 so far this month alone. Thanks HB!"