Want to Know How to Sell Beats Online?
What Would You Like to Learn Today?
Welcome to SellBeatsNow.com!
Get Serious About Selling Beats
Buy an Educational Course Below!

NOTE: Learn more about each course by clicking the title!
The Game Plan
($24.95)
The Game Plan is the absolute best course we have for newbies. If you have no experience in selling beats, but want to sell beats online, this course is your best bet.


Automation Mindset
($29.95)
Send massive traffic to your website using media buys and sell beats faster than ever before. This course is perfect for anyone, it is one of our most popular courses!


The Sales Thief
($19.95)
Stealing sales from your competitors has never been easier. This is just about the easiest, quickest trick available for instantly stealing your foes customer-base. Trust me, stealing sales has never been easier, but you'll have to get tricky.


Nuclear Traffic Meltdown
($97.00)
Get 1,000′s of TARGETED Twitter followers daily, use Facebook/memes to drive massive traffic, make beats that sell for $500-$1500 online, YouTube strategies that work AND Google update news? This one hits it out of the ball park best seller.


The Beat Down
($29.95)
Have you ever driven 10,000 targeted visitors to your website for just a few bucks? Well the $0.01 pay per click trick will help you do just that. "The Beat Down" teaches you exactly how to do this as well as many other awesome tricks!


Viral Google Domination
($49.95)
Learn how to rank your sites after Penguin/Panda! Viral back links are the only way. Since I actually recovered my rankings after Penguin/Panda, this is one of the few, FEW courses online that teaches how to rank on Google today.


Starters eBook Series
($16.95)
Have you never sold beats before? Don't have any idea where to start? Though this eBook series is less powerful than "The Game Plan", it is perfect for noobies trying to sell beats online! Don't miss out on this beginners course.


ALL COURSES BULK BUY
($197.00)
Why buy one at a time when you could literally buy every course we have for one low price and save a lot of money? This is our best deal, buy all the courses we have available for a one-time low price and step your foot in the door of beat selling.

About SellBeatsNow.com:
What Are We About?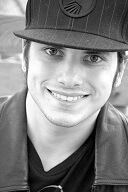 We are the founders of Beats4Legends.org and SellBeatsNow.com. Beats4Legends, our main company, is a beat selling business that shops instrumentals and beats to rappers all around the world. We started in May of 2009 and have been going strong ever since, marking $3,000 in one month within 90 days of starting our business. Since then we've grown extensively, cutting down overhead costs to almost nothing while increasing our income multiple times over.
We support indie labels, music producers and recording artists more than anything. In so doing we have created this website to support music producers who are trying to reach that audience. If you want to sell more beats on the internet, the easiest way to do it is by arming yourself with information. For that reason alone, we have created several educational courses on how to sell beats online.
Hopefully the educational information on this website will help you achieve your dreams as fast as possible. We are here to help, so be sure to check out our free information, buy a course or two and discover what it means to sell beats online on a consistent basis.