"You Can Sell Beats Online Everyday Without Lifting a Finger, Automatically Starting in Just Five Minutes!"
The information on this page is going to change your life
Welcome to SellBeatsNow.com, the website with the main goal of helping music producers around the world learn how to sell beats online. The truth is, it's a lot easier than you think! You just have to combine the right strategies with the right tactics and selling beats can be easy as pie.

As a music producer myself, I understand the concept of working hard and not making enough income from it to be satisfied. I used to try every form of traffic imaginable, from Soundclick to Facebook, Twitter, YouTube, Google and all sorts of different traffic solutions to bring beat sales to my doorstep. But no matter what I seemed to do, nothing was working! I couldn't figure out how to make sales!


At first I was under the impression that in order to make serious money, I either had to have some sort of connections or I needed to spend money I didn't have.

I was promoting my websites day and night in every way that I could possibly think of but I just wasn't seeing the success I wanted. I kept thinking to myself, "Are these other producers even making money or are they all lying?" It just didn't seem like there was any cash to be made!


But then I found the solution.
So why is it that so many people don't live their dreams?
"Soundclick Has Been the Main Source of Promo for Beat Sellers Until Now… It's Not Looking Good"
I used to think Soundclick was the Golden Grail of all internet marketing for music producers, but it's definitely not. Now I am experienced enough to know and understand that Soundclick is simply a crutch if anything.

The only guys who rank in the top on Soundclick are paying SC tons of money for advertisements, which makes everything so much harder!
Soundclick ads that work are so expensive, the most common thing to happen is simply to WASTE your cash and not profit! Even if you do profit, the margins are so thin you might as well put your whole life on the line!

Right now I live off my income (about $6,000/month and rising) and I'm able to pay rent , groceries, gas and all my in home expenses through my income generated online, but none of my numbers were stable until I STOPPED paying for Soundclick and started my own website!
I Have Over 7,000,000 Plays Since I Started Promoting My Beats on Soundclick.com!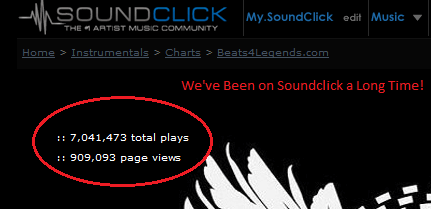 "You'll Learn How to Build & Customize Your Own Website for Massive Conversions!"
I've purchased every eBook I could find on the face of the internet. Most of the eBooks in this market simply under deliver, which is what makes "Automation Mindset" so different. It actually has information that works to make you money from selling your beats!

There's nothing to stop you from downloading this eBook and start selling beats TODAY… That's the whole point of "Automation Mindset". Keep reading this page if you're not fully convinced, but if you are you can scroll down and buy it right now. Let's continue.


So how do you sell beats? Publicity, traffic & optimizing
"We're Going to Teach You How to Get Press Coverage in Local & Mainstream Magazines, Newspapers & Print Ads for FREE!"
I spent plenty of my hard earned dollars paying publicists big bucks in order to get my name into some magazines… But it just didn't work out no matter what I did. The publicists I used all turned out to be hacks with zero experience, and none of them could get me the results I was trying to pay for…
I didn't even profit after buying big ads in XXL Magazine, OR from the Publicist's work. How lame!
Well…
What if somebody walked up to you on the street right now and told you how to get the biggest magazines, blogs and media publications in the world to post articles that are talking about you? What would you do for that kind of promotion? Don't you think it'd help you sell your beats on the internet?

If you've been looking into advertising costs of such magazines, you know as well as I do… it's not cheap. As a matter of fact, it's not uncommon for the biggest magazines and publications to charge upwards of $3,000 per article just for a single page worth of advertisement!
What if you could get that promotion for free, and there was no limit to how large you could scale it?
Well that's exactly what you're going to learn in "Automation Mindset"… why break your back working hard when you could simply learn the information and promote yourself effectively.


When I found out about free PR, I knew I had hit gold, and I did! But I wasn't prepared for the next thing I learned… it got really crazy when I realized that people had been using media buy promotion to rake in tens of thousands of dollars per month without lifting a finger… Which brings me to a simple question…
"The Truth is You CAN Sell Beats Online Even if You Have 0 Experience Starting Today!"
I didn't want to believe it, but it was true. There are internet marketers making boatloads of money right now the easy way, and they're hardly doing any work at all! A few minutes a day is all it takes to make as much money as you want, literally. You could scale up this information until you're making tens of thousands of dollars per month, with no problem!

Have you even HEARD about Media Buys?!
I can't believe how many hip hop producers are struggling to make money online and they haven't even opened into the wide world of media buy marketing. Selling beats has never been so easy, but media buys are NO JOKE, and it's not easy… if you don't know what you're doing.

But the fact is, media buys have made more millionaires overnight than almost any other type of marketing. It's probably the most popular marketing in the world for big websites, but the small guys never really get into it. Then again, not a lot of people know how to sell beats.

That's all about to change.
You don't have to be held down to your limited knowledge anymore. You don't need a record label with something as powerful as media buys. But the eBook becomes unavailable forever as of April 3rd, so be sure to scroll down and buy now.

Did you know that there's no roof to media buying? That means if you use the tactics I'm about to reveal to you and you make $3 per $1 spent, that means there's NOTHING holding you back from dropping $1,000 and making $3,000, overnight just selling beats online! In fact with this kind of advanced marketing, you could drop $10,000 and make $30,000… You get the picture 😉
Don't worry, I went ahead and bought every info product on the internet about media buys, then translated all the information so you can use it specifically for beat selling.

But there's so much more…


It's truly amazing just how much money you can make on the internet just by using media buys, and the test above should prove that to you. It's easier than you think to make serious money on the internet, there shouldn't be anything stopping you from making the kind of money you need to make to support your family!

Most beat makers sell beats online just enough to get by… while living at their mom's. I barely hear about producers living off their beats anymore, and if you're rap beats are good enough then this type of marketing WILL prevail for you!

It's not just about getting the right traffic to your site, though… It's also about making sure your page will convert those visitors into customers. Having a bad sales page can make sales nonexistent.



"You can Discover How to Optimize Your Website & Sell More Beats Without Additional Work, Overnight!"
Customer Review:
"I love the key points of optimizing the website and also about getting traffic with no sales. Great information so far!" -Blitz Beats
-These Results Are Not Typical, Results Will Vary-
I've done a lot of work in internet marketing and there's a huge buzz around the word "conversion rate". This is a term used to describe how many visitors turn into buyers right on your website.

This means if you sent 100 visitors to your website and 2 of them buy, that's a 2% conversion rate (2/100). Most producers don't even realize there's a such thing as a conversion rate because to them, they can get 10,000 visitors to their site and make 0 beat sales… So their conversion rate is ridiculously low.

Downloading this eBook is all you need to do if you want to find out how to get amazing conversion rates like 2% and 4%, so every visitor counts. We also explain how to make a squeeze page to steal emails instead of sales (because as you probably know, having your visitor's email is more valuable than a sale because you can sell beats to them over and over again if you just have their contact information).

Having said that, we teach you how some internet marketers reach conversion rates of 75% for their email list! Though that number is very high, we teach you how to easily get a conversion rate about 20%-30%. That's crazy because if you have 1,000 visitors coming to your website per day, you could be getting hundreds of emails gathered every day!
"Discover How to Automate Everything Including Traffic Generation, Making Sales and Auto Pilot Email Gathering"
Customer Review:
"The info given about email marketing, collecting emails and why it is useful is straight on. I love the diagram of the squeeze page! Who would have thought that Font makes a difference? Great info!"– Blitz Beats
-These Results Are Not Typical, Results Will Vary-
Customer Review:
"I wasn't even aware of some of the possibilities and avenues I could take advantage of to achieve outstanding promotion."
– Andrew C.
Question: Have you ever heard the saying "The Money is In the List"?
This is absolutely true! If you have a big mailing list of your targeted audience (meaning rappers or singers who are interested in purchasing beats), then it can catapult your beat sales into a chaos of profit! But how do you get the list?


Don't you want to know how to market to that list, as well as how to gather it?

Not only are all the basics of email marketing covered, we also deliver you the best information on the internet when it comes to gathering and marketing your email list, the right way. Many online business models rely completely on email marketing because once you have the list, you can continue to sell to that list over and over again!

By downloading this eBook, you're going to learn how to gather HUNDREDS of targeted emails per day, sell beats on auto pilot and more!

We're going to teach you the most effective way to optimize your page so it sucks in emails like clockwork… In some of our other courses we have explained how to get more emails, but THIS is ridiculous… We break down EXACTLY how to design your page, get the traffic and get conversion rates of up to 20%-30%.

That means for every 100 visitors come to your site, you could be getting 20-30 emails!

Automate Your Music Production, Too!
I'm sure that most of the people picking up this product already know how to produce like monsters… But why not? Take the guess work out of music production and make sure you're making nothing but sellable beats, EVERY TIME, in an automated way so you can pump out beats within minutes (even if you're new to producing)!


I Even Reveal the Big Traffic Generation Secret that Made a *Certain Website* Worth $1,000,000,000… Guess which site?…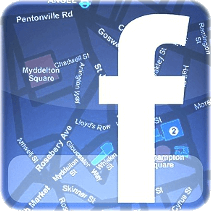 Do you know how Facebook came to be worth $1,000,000,000? The truth is that the social networks are usually run by viral marketing, perfectionized… But do you know what that immense traffic generation system is?

Every social networking site that has EVER surpassed 1,000,000 members has used this traffic generation method effectively… EVERY SINGLE ONE!

And, of course, we reveal it to you in the eBook! That's not even the full product… There's so much more to consider!


The coolest thing is, this traffic generation method can be obtained simply by installing a plugin onto your website! That's all you need to do, and instantly ALL of your numbers will fly up! It really is exactly how Facebook did it.



That's Not Even All You'll Learn!
There's a good reason why this eBook is going to be taken off the market within 9 days of it's release… Check the count down timer and make sure to download the eBook before it's too late!


You Can Leverage These Techniques to Make Lots of Sales Fast!

Let me ask you a question… How many forms of marketing have you come across that can make you a 1000% profit?
"I Made Over $6,443.30 This Month Including an Exclusive Sale that Banked $2,000 in 1 Day!"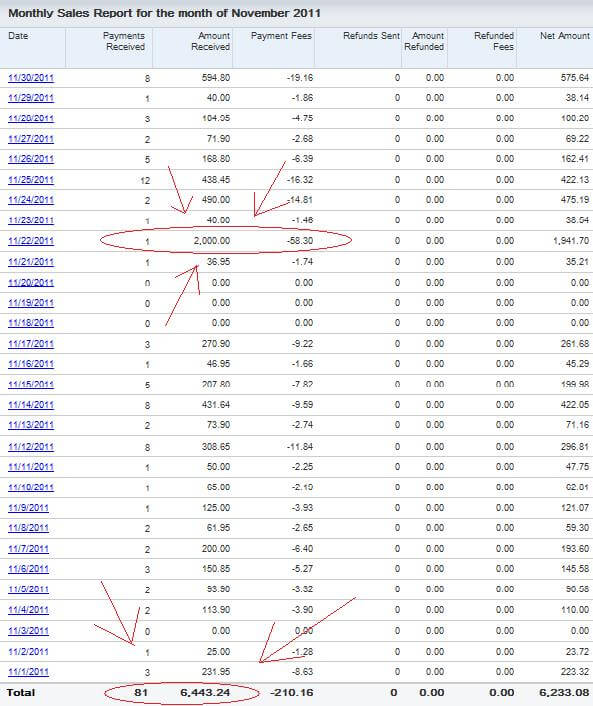 "I Haven't 'Worked' in Months But I Make Sales Every Single Day"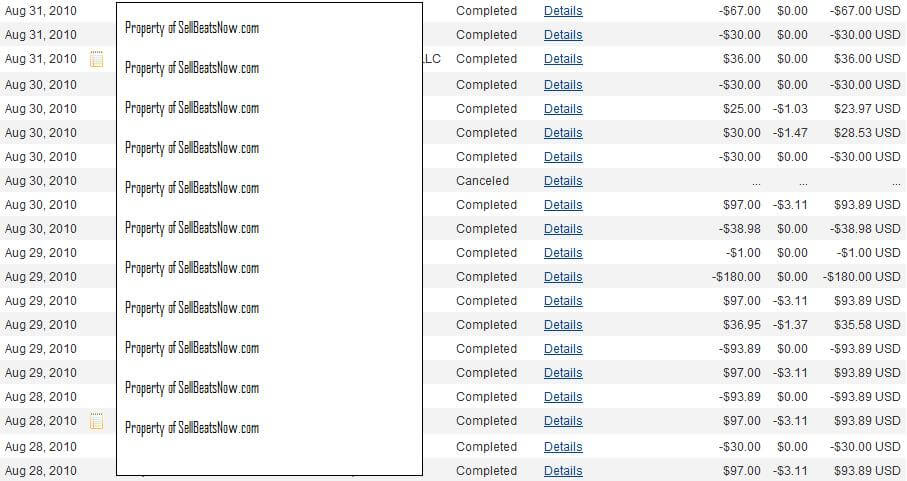 "Shyne Beatz Got to #2 on "Highest Earners" Using the Information He Learned in this Course"
Proof below: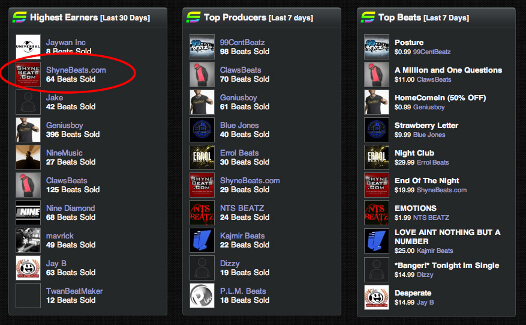 Customer Review:
"If you want to take your potential business seriously, this is how to do it!"
– Andrew C. (AIBeats.com)
-These Results Are Not Typical, Results Will Vary-
Customer Review:
"Man I Cant Thank You Enough..Wait Im Sure I Will Be Thanking You More Than Enough In The Coming Months. P.S. Please Hold Firm On Taking It Off The Market!! I Want It All To Myself Lolz Nah Man Sharing This Stuff Is Like Karma On Another Level Your Seriously Blessing Everyone With This!" – Paul Silver
-These Results Are Not Typical, Results Will Vary-
Customer Review:
"Wow, I'm amazed that you even broke down how to make automated beats. Truly one of the best eBooks Ive read thus far."
-Blitz Beats
-These Results Are Not Typical, Results Will Vary-
Customer Review:
"I have been a producer using FL Studio for almost six years now, and I must admit this eBook blew my mind."
– Andrew C. AIBeats.com
-These Results Are Not Typical, Results Will Vary-
Automation Mindset
Limited Edition eBook
Buy This eBook & Explode Your Beat Sales, Live Your Dreams and Become a Music Producer!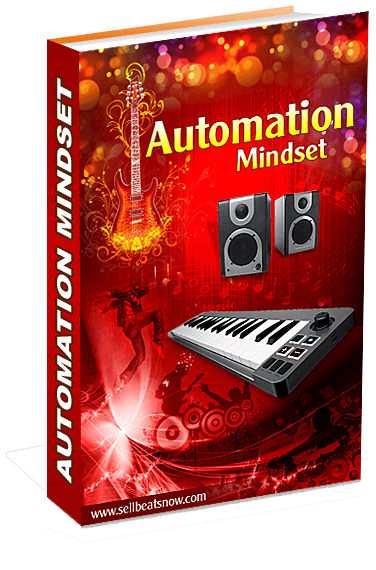 Current Price:
$157.95
$127.95
$34.95
We Took it Off the Market Once
We'll Do it Again…
P.S. Don't cheat yourself out of buying this eBook. It has worked for our clients, it can work for you.
P.P.S. Don't miss out on this opportunity, if you want to learn how to sell beats then this is your best bet.
P.P.P.S. As an artist, you CAN live off your beats but there's no way that you're going to be able to do so without arming yourself with the right information.